Teen Driver Training
How to get my license
Teen Drivers Ed : How it Works
Receiving a drivers license is a memorable and major milestone in someone's life. This license signifies freedom, responsibility and maturity. While getting your drivers license can be exciting, there is a lot to track along the way. Continue scrolling down to find eligibility requirements and checklists to help guide you through this next exciting stepping stone in life.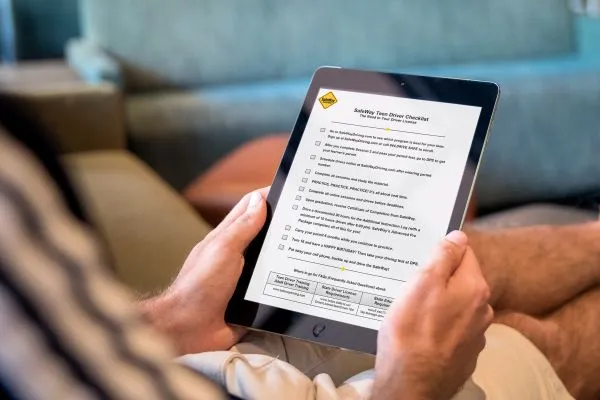 Eligibility Requirements
Here is where the eligibility requirements go for a teen to get their driver's license.
Enroll Now
Course
Be at Least 14 Years and 10 Months old (SafeWay Requirement)
Enroll in 32 Hour Online/Classroom Course
Register for 7 Hrs. Driving / 7 Hrs. Observation
Get the Driver Checklist
Permit
Be at Least 15 Yrs. Old
Successfully Complete 6 Course Hours
Pass Road Rules Test
Pass Road Signs Test
Receive DE-964 Certificate (Permit)
Gather DPS Required Documentation
Get the Permit Checklist
License
Be at Least 16 Yrs. Old
Hold Permit for 6 Months
Successfully Complete 32 Hour Course
Successfully Complete Driving Requirements
Complete 30 Hour Log
Receive DE-964 Certificate (License)
Complete IMPACT Tx Teen Drivers Course
Gather DPS Required Documentation
Get the License Checklist
1
Learn Teen Licensing Process
Texas law requires teens to complete a 32 hour theory course, 7 hours of driving & 7 hours of observation. An additional 30 hours of driving must be logged before you can get your license. SafeWay offers our teen course online with convenient local drive sites in your neighborhood!
See Licensing Requirements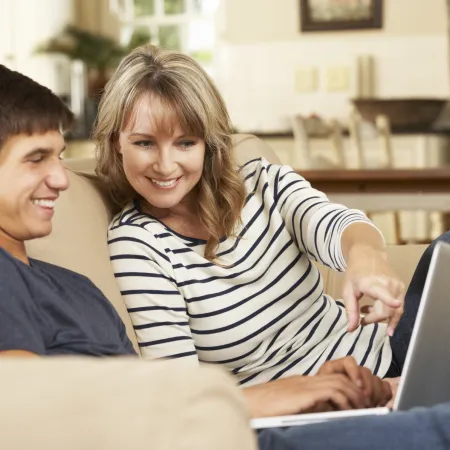 2
Enroll in a Drivers Ed Program
You can enroll in a drivers ed program shortly before your 15th birthday. When selecting a program, be sure that includes both the theory and behind the wheel training. SafeWay Driving's online course is fully integrated with our in-car training, making it the most comprehensive teen drivers ed course in Texas!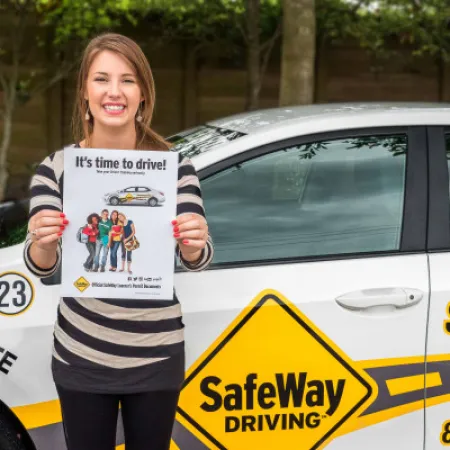 3
Apply For Your Permit
To get your permit, you will need to receive the permit portion of your DE-964 from your course provider. You will take this certificate to DPS along with the other required identification documents. Unlike some online programs that make you wait until you've completed the course, SafeWay Driving will mail your permit paperwork after successfully completing your third session!
Schedule a Permit Appointment at DPS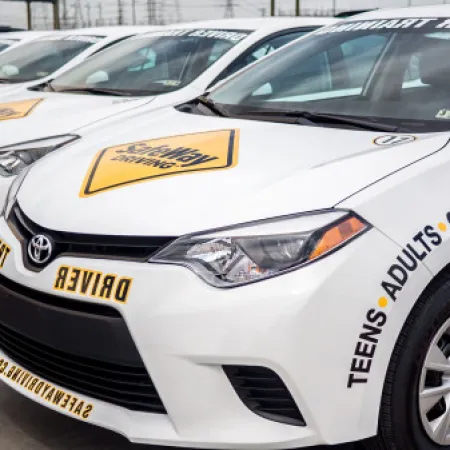 4
Complete Drivers Ed Program
To get your completion certificate, you'll need to successfully complete 32 hours of theory work as well as a minimum of 7 hours of driving and 7 hours of observation with a certified driving school or registered parent-taught program. Remember that learning to drive is not a rite of passage, but a skill set. National Standards recommend at least 10 hours of behind the wheel professional instruction.
Complete Your Drivers Ed with SafeWay!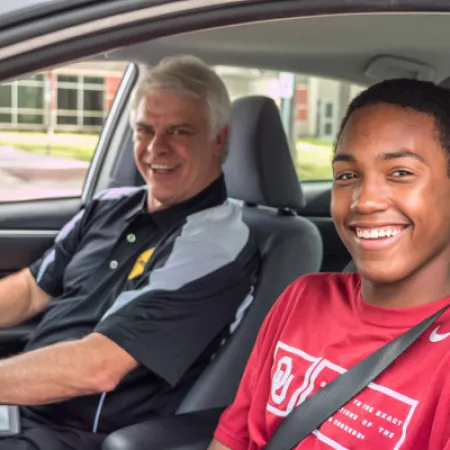 5
Transfer to SafeWay Driving
Have you started a course with a different provider but are unsatisfied with your experience? You can transfer to SafeWay Driving to complete your drivers ed program! Before you begin your in-car driving with us, we'll induct you into the SafeWay Driving System so that you are fully prepared to get behind the wheel.
Transfer to SafeWay Driving Today!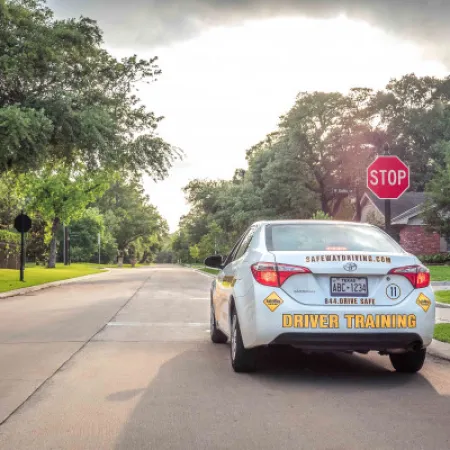 6
Complete 30 Hour Driving Log
The 81st Texas legislature enacted the Less Tears More Years Act which requires young drivers to receive an additional 30 hours of behind-the-wheel instructions by a certified instructor, parent or guardian before you can receive your license. At least 10 of these hours must take place at nighttime. SafeWay Driving can provide some or all of these hours for you.
Download the 30 Hour Log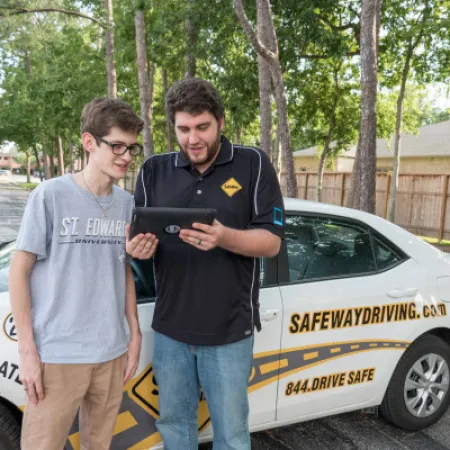 7
Take Your DPS Road Test
Avoid the hassle of taking your driving test at the DPS office. SafeWay Driving is now authorized to offer the official Road Test at our convenient SafeWay Drive Sites. Get your license in familiar surroundings! Whether you take your Road Test with SafeWay or choose to wait to take it with the DPS, you will first need to take the two-hour online IMPACT course.
Schedule Your Road Test with SafeWay!
8
Apply for Your License
To get your license, you will need to receive the license portion of your DE-964 from your course provider. You will take this certificate to DPS along with the other required identification documents. If you take your Road Test with SafeWay Driving, we will provide you with a sealed envelope to take to DPS.
Schedule a License Appointment at DPS
Teen Driving Checklists
What are the steps to get your permit? How do you schedule your drives? What do you need to take with you to get your license? We know you're bound to have a lot of questions for us, and we have the answers. Take a look at our checklists and learn more about what you need.
Enroll Now
Teen Driver Checklist
Get on the road to safe driving.
Learner's Permit Checklist
Find DPS required documents for your permit.
Scheduling Your Drives Checklist
Start scheduling your drives.
The "What's Next?" Checklist
Discover your next steps after completing the course.
Getting Your Driver's License Checklist
Find out the steps to get your driver's license.
Teen Driver Training
Arrive the SafeWay
Enroll Now