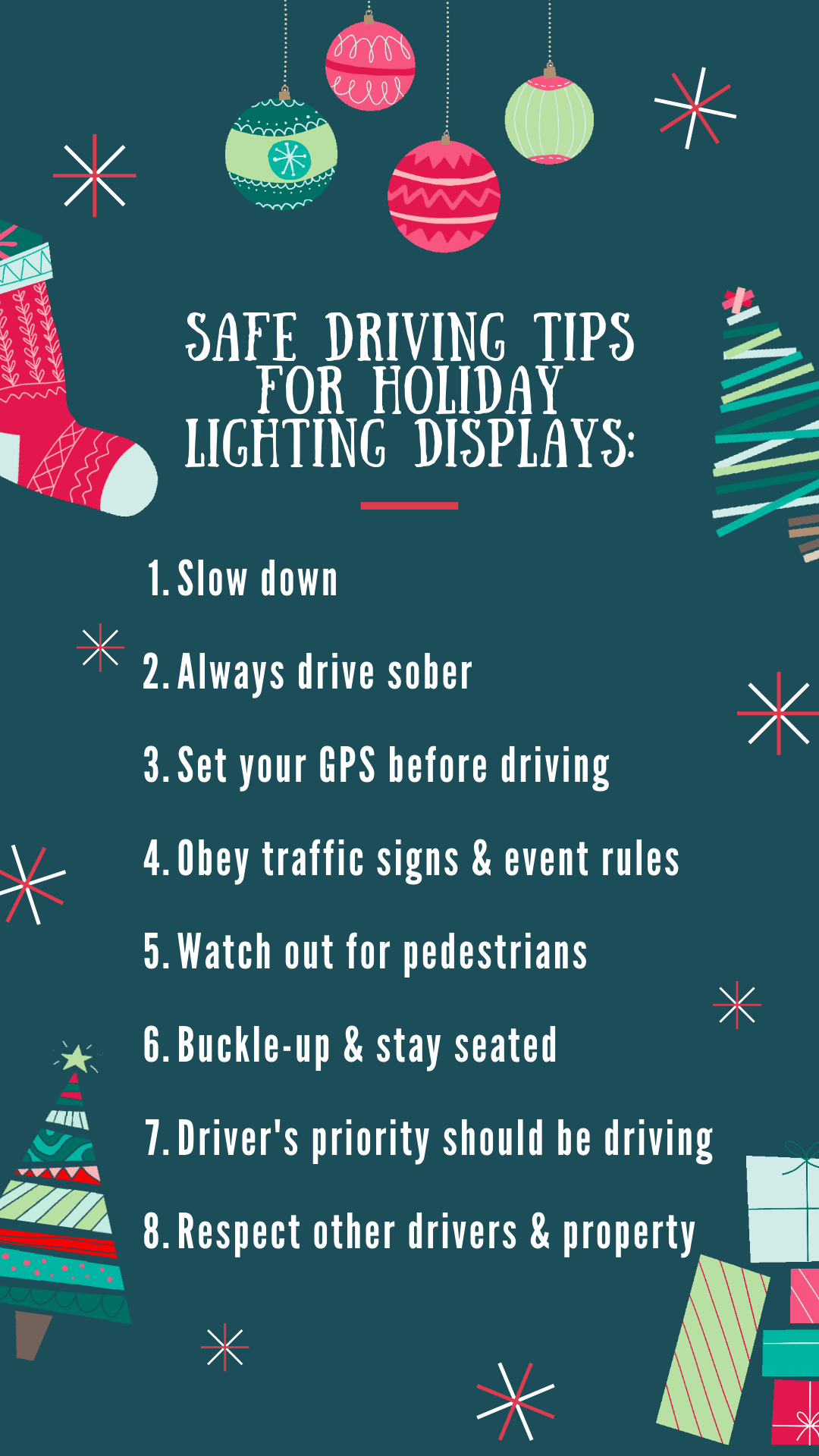 It's the holiday season once again, and festive feelings are in the air with many jumping head-first into decorating, gift shopping, and curating perfect holiday music playlists. Amid the excitement, there lingers a worry of "will this holiday season still be exciting?" There is no need to worry! While the big festivals and holiday parties may be missing from your agenda this year, there are still many socially-distant ways to get into the holiday spirit in the Houston and surrounding areas. Buckle-up your seatbelt and put your car in drive for these local, in-car festivities.
Rooftop Cinema Club - Houston, TX
New to the Houston area, this old-school drive-in in East Downtown is a perfect, low-key activity for all ages. Now through December 23rd, you can watch iconic Christmas movies like It's a Wonderful Life, Elf, and Home Alone from the comfort of your own vehicle. The nature of this activity has the safety of social-distancing built-in for peace of mind, and they have implemented a contactless food order and pickup. Prices range from $18-27 a vehicle, depending on occupancy and day.
The Light Park at Hurricane Harbor SplashTown - Spring, TX
Up north, The Light Park is making its debut this holiday season. This drive-thru light show is operating 7 days a week through the end of the year, leaving plenty of time to enjoy it. On top of the millions of impressive lights, there are Christmas carol trivia signs posted around the park to test your knowledge.
Prestonwood Forest's Nite of Lights - Houston, TX
The neighborhood of Prestonwood Forest has been illuminating December nights since the 1970s with entire streets participating in a Christmas light competition. The 41st Nite of Lights will happen from December 12-27 from dusk until 10pm on weekdays and until 11pm on weekends.
The Johnson's Christmas Corner - Cypress, TX
The Johnson family of Cy-Fair have a passion for Christmas and bringing joy to Houston locals. Since 2005 they have decked the halls with beautiful light displays for your family to make it a part of your holiday traditions. Be sure to stop by their corner and see it for yourself!
Rudolph's Light Show - Hockley, TX
This Christmas drive-thru is open for the holiday season. With over one million lights, this experience is sure to bring a smile to your face. It will be open on Christmas and New Years for an extra bright holiday season. Price per vehicle is $30 online or $40 at the door.
Showboat Drive-In - Hockley, TX
Check out this classic drive-in movie theater in Hockley. This holiday season they will be showing The Polar Express, National Lampoon's Christmas Vacation, and a handful of other holiday movies. Staff members will be ushering cars to appropriate spots at least six feet apart, to ensure ample spacing. Don't forget to bring warm blankets and pillows to create a cozy movie atmosphere for you and your passengers!
River Oaks Christmas Lights - Houston, TX
Driving through the River Oaks neighborhood of Houston during the holiday season is a magical experience. Residents carry on the yearly tradition of creating stunning lighting displays on their homes and the grand oak trees, cascading lights in an ethereal fashion you will not want to miss. Check their Facebook page for a neighborhood map and important details.
Lights in the Heights - Houston, TX
The community in Woodland Heights goes all out with holiday decorations in the spirit of a friendly neighborhood competition and to spread joy for those who pass by. Participate in the scavenger hunt and find unique decorations spread throughout the neighborhood. The scavenger hunt details will be posted on their website on December 11th.
Christmas in the Park - College Station, TX
Enjoy the annual Christmas in the Park at Stephen C. Beachy Central Park until January 1st. Set your radio to channel KAGC 97.3 FM as you enjoy the magical atmosphere. Don't forget to drop your letter to Santa off at the North Pole Mailbox outside of the Central Park Office.
Dewberry Farm - Brookshire, TX
You can now enjoy the Trail of Lights at Dewberry Farm from the comfort of your own vehicle! Come Wednesday and Thursday nights to drive through the twinkling lights and start a new tradition of your own.
Don't neglect SAFE driving practices while viewing holiday lighting displays. Here are a few tips to keep in mind before you head to your destination:
Slow Down: Drive slower than the posted speed limit in these areas allowing for the presence of pedestrians, distracted drivers, and other traffic.

Drive Sober: Do not drive under the influence of alcohol or other drugs as these will impair your SAFE driving practices.


Route the Way: Set the GPS before beginning your journey or designate a passenger to be your guide.
Follow the Rules: Obey all posted traffic signs and event policies.
Keep a Watchful Eye: Watch for pedestrians and those who may be enjoying the event on foot.
Buckle-Up: Remain buckled and seated at all times.
Driving is the Priority: The driver's main priority is still driving - passengers should keep in-car distractions to a minimum to ensure a safe experience.
Be Respectful: If the display is on a public street, be mindful of cars driving on the street who may be trying to get to their destination by driving safely and respectfully.
Happy Holidays from our SafeWay Driving family to yours!
*Please check event websites for fees, rules, and updates.